Shopping Cart
Your Cart is Empty
Thank you for your business!
You should be receiving an order confirmation from Paypal shortly.
Exit Shopping Cart
"A Quality piece, deserves quality yarn!!"-The​ Fiber Alchemist
Is to provide YOU with only the most OUTSTANDING fibers, yarns, crocheted apparel and accessories. We are bringing crochet and fiber art, back into the modern day with enthusiasm, passion and love!
*Now serving the continental United States*
If you are overseas, or in an adjacent country (i.e. Canada/Mexico etc), please feel free to contact us with any inquiries on any of the products seen here! Willing to ship anywhere at buyer's expense. Normal tax, shipping and handling fees apply.
We are not taking orders right now, but will be re-opening very soon! Keep an eye out for dyed rovings and yarns!
GRADIENT CAKE SALE COMING SOON!!
WE WILL BE SELLING GRADIENT CAKES ON INSTAGRAM AT A DISCOUNT AS WELL. KEEP YOUR EYES PEELED!
NEWEST

Learn How to Dye a Gradient Yarn Set

in This Easy to Follow 25 Minute Video!

SUPER EASY TECHNIQUE!

It May Just Be THE EASIEST Way to Dye a Gradient!

Tutorial:

How to Make Gradient

Batts and Rolags on

Your Drum Carder

Featuring:

The Fancy Kitty Little Tom XL

and DHG (19 micron) Merino Wool

Tutorial

How to Make Rolags on Your Drum Carder Featuring:

The Fancy Kitty Little Tom XL Motorized Drum Carder

and

Batt Kit From Wild Wool Farm
Crochet Tutorial:

How to Crochet "The Hybrid Shawl"
This tutorial will show you how to start "The Hybrid Shawl" as seen on Ravelry. Purchase the Pattern in the PATTERN section and receive 10% off one 1000 meter + gradient cake from LittleFavorites By Rea. These videos will show you the first two repeats of the pattern.
Intermediate Level Design.
By: Lindsey Bucci
Do it Yourself Tutorial:

How to Mount a Motor to

Your Fancy Kitty Drum Carder

Complete Step-By-Step Guide
Complete step-by-step guide on how to mount a motor to your drum carder. Ditch the crank and give your back a BREAK! as a person of short stature, this motor has been a LIFE SAVER! get yours at www.Fancy-Kitty.com.
See Description for list of tools needed to complete this task.
How to mount a motor to your Fancy Kitty Drum Carder continued.
Making "Sparkly Unicorn Gradient Batt"

Sped up/Time Lapses

Just Watch the Pretty Colors Paint

Onto the Drum!

Fancy Kitty Little Tom XL- Drum Carder- Fine Cloth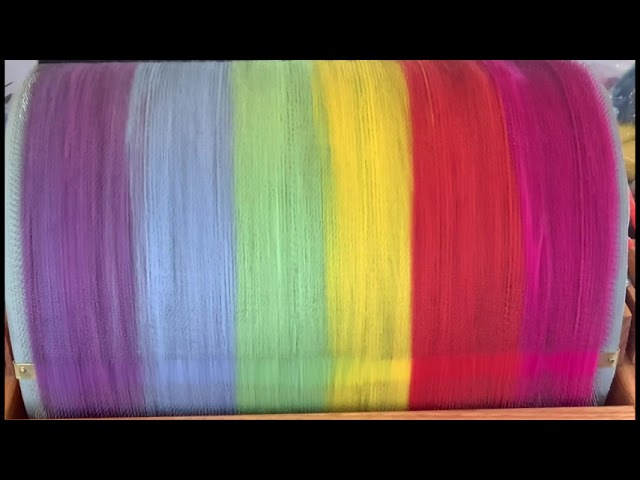 How to Process Super Fine Merino Wool

Series Continued: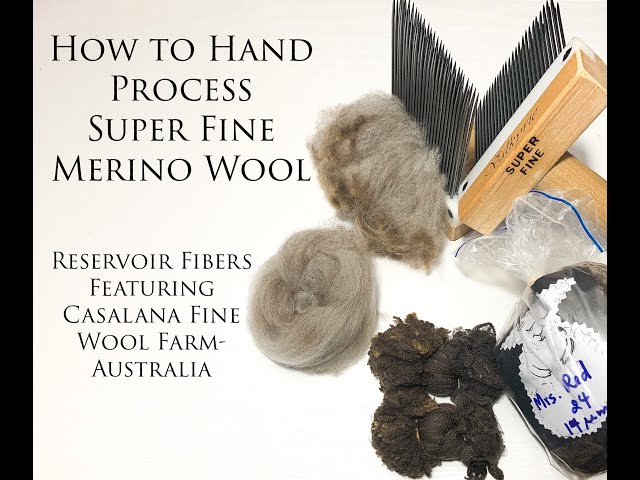 Part 3- Combing Wool On a Combing Pad
This is again in depth and teaches how to separate and pull locks of wool to get them onto the comb correctly to yield the least amount of waste possible. Links for everything used in these videos are provided in the description box below the video.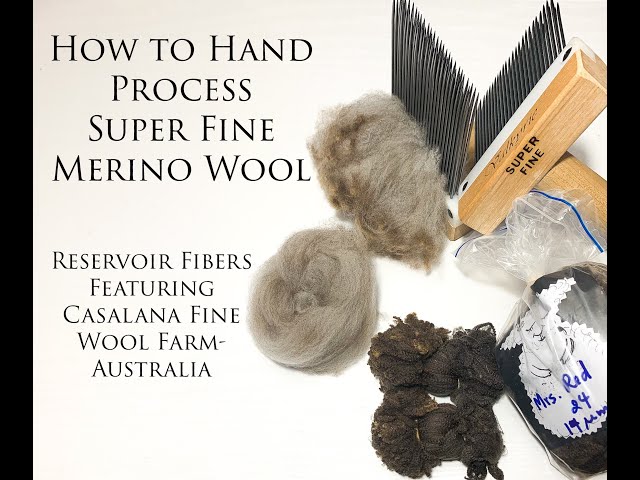 Part 4- Dizzing Off the Comb and Outro
Once more, in depth explaining of how to comb and why it is done this way. After a few passes from comb to comb, it is then dizzed off into combed top you can spin on its own or even possibly blend with other fibers if you so desire.
Outro and thank you to Casalana Farms Nui Milton for providing such exquisite wool. Thanks to the beautiful sheep too!
I hope this series helps you! Again, links are provided in the description box for everything used in this entire process.
If you would like to donate so we can keep making these in depth teaching tutorials, please refer to the main page's PayPal donation box. Donations are very much needed and appreciated! Thanks in advance and as always, I LOVE YOU! Hope this series helps you and makes you more confident and comfortable with scouring super fine wools without felting! PEACE AND LOVE TO YOU ALL!

How to Chain Ply Yarn for Crocheting or Knitting

Turn Your Worsted Weight into a Chunky Yarn!

Turn Lace weight into DK weight, so on and so fourth!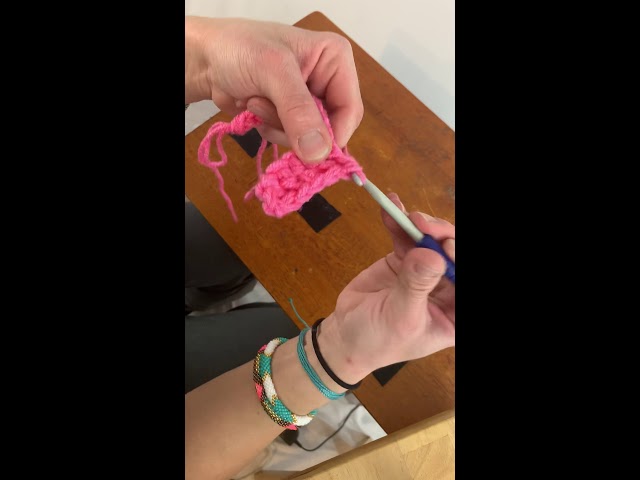 Ashford Electric Spinner 3 Demo & Talk About

Things Coming Up This Year!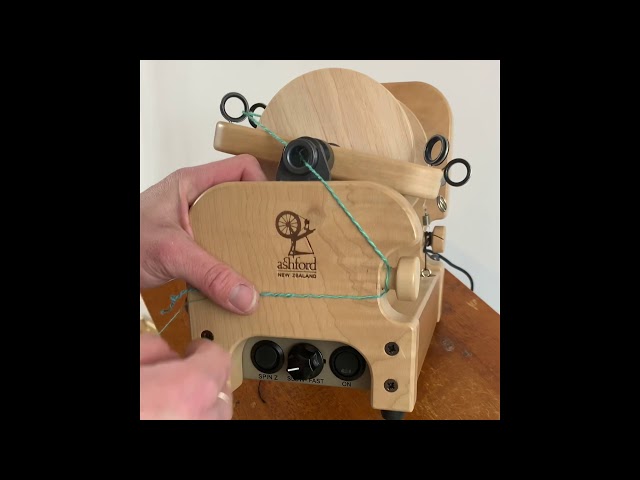 How To Chain Ply Handspun Yarn

(Better Angle/ Higher Quality)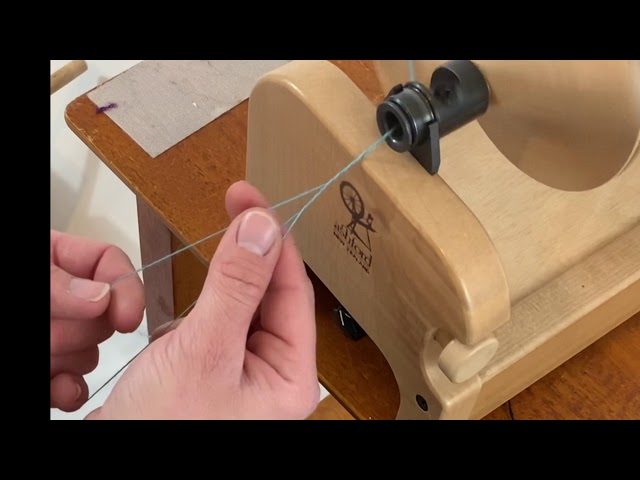 How To Dye Self Striping Yarn- In Depth Tutorial

Part 1:Intro/ Warping Your Yarn




Length of Niddy Noddy 44"

Feet are 10"- So you can make your own out of 3/4" PVC Pipe.

This Niddy Noddy makes skeins that are almost 15 feet around so that each color run is a little over four feet. Skeins shrink slightly when you dye them so when it dries it may be slightly smaller.

Three, four foot color runs=12 feet needed

an extra foot of each color allows for about 4'10" color runs after shrinkage.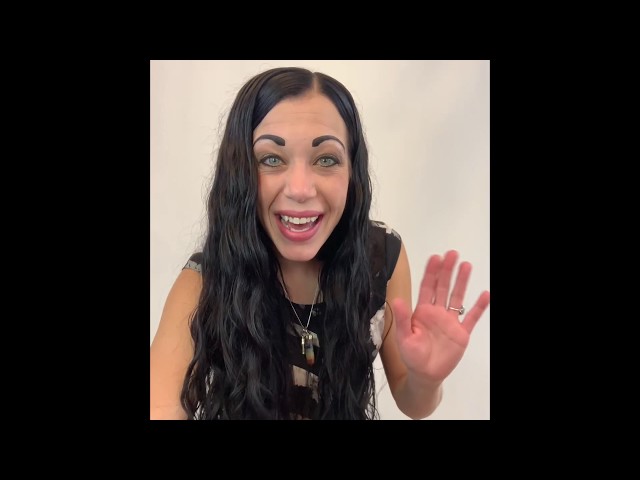 How to Dye Self Striping Yarn- Continued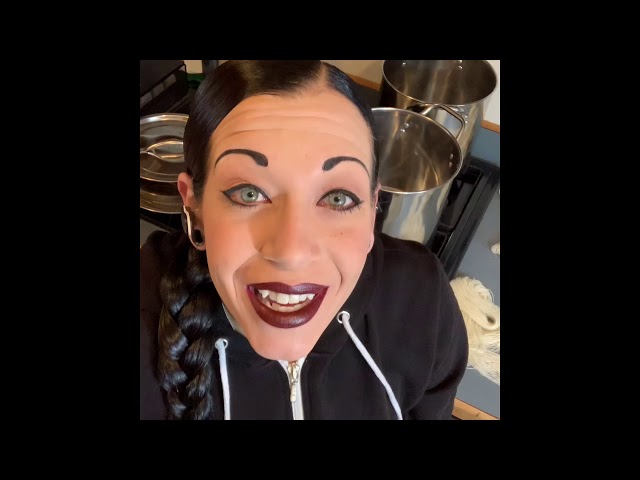 Dying Secrets in the Kitchen
I will show you and talk about things I have learned along the way to make beautiful saturated colors when dying yarn. Hopefully it will save you some of the trouble I went through the past couple of years trying to teach myself how to dye!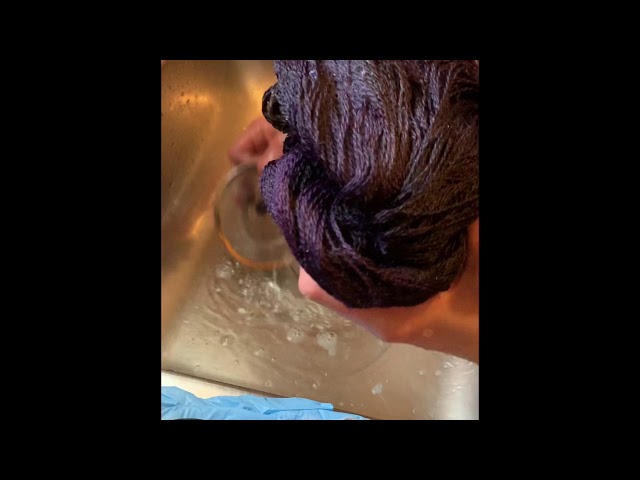 Washing/ Conditioning/Unicorn Products and the REVEAL! as well as other previous colorways made with this method at the end!
How to Hand Sew Over Lock/V Stitch Along Edge of Fabric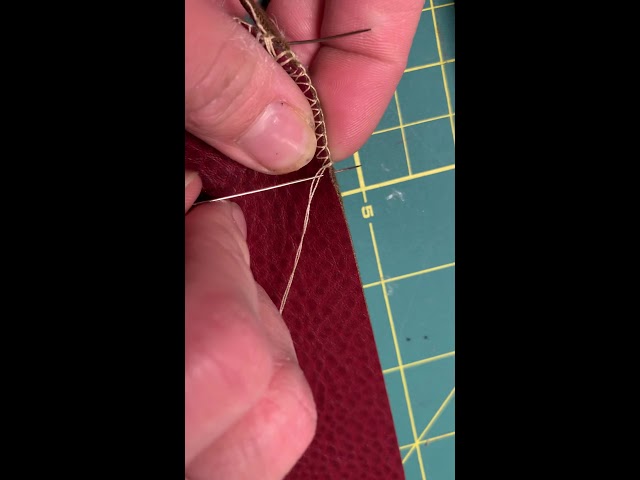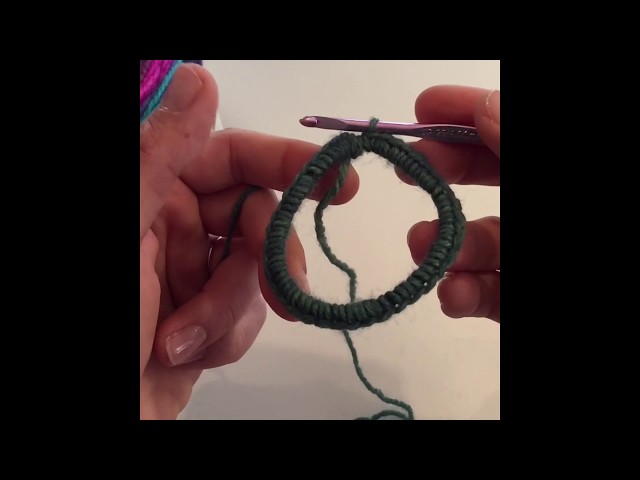 Crochet Tutorial Series:

How to Crochet a Messy Bun Beanie

Simple Beginner's Pattern
Part 1-Intro- Showing what tools you will need for this project:
-Weight 3/Light Yarn- Yarn used in video- Lion Brand Mandala gradient cake- Colorway- "Sirens"
1 Scuni Hair tie (I prefer Scuni jelly hair ties)
4mm Crochet Hook
3.5mm Crochet Hook
Scissors
Tapestry Needle
Stitches Used:
Chaining, Single Crochet, Double Crochet,
Slip Stitch, Back Loop Half Double Crochet.
Guaging: 21 Stitches per Square Inch
7 stitches per inch of row.
This video gets up close and personal from the first person perspective to show you exactly how I make these simple bun beanies. I will release a written pattern for them/chart as soon as I possibly can. Part one of 5 series By: The Fiber Alchemist
How to Crochet a Messy Bun Beanie Series

Beginner's Tutorial/ Simple Pattern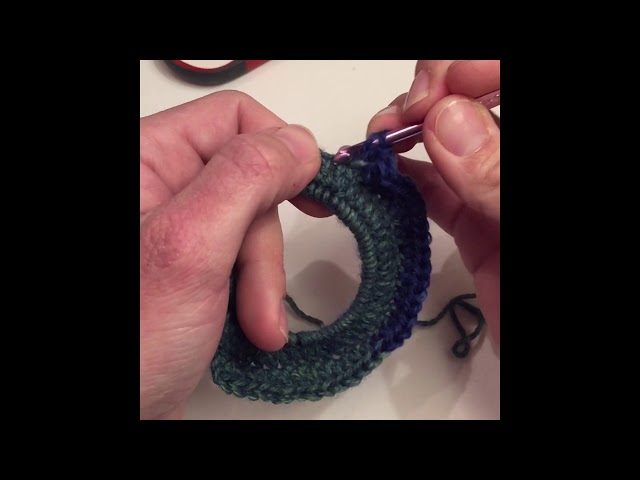 How to start your hat. How to crochet around the hair tie. How to work your increase rows. Up close and personal so you can see every stitch recorded on an HD camera so you can see EVERYTHING PERFECTLY!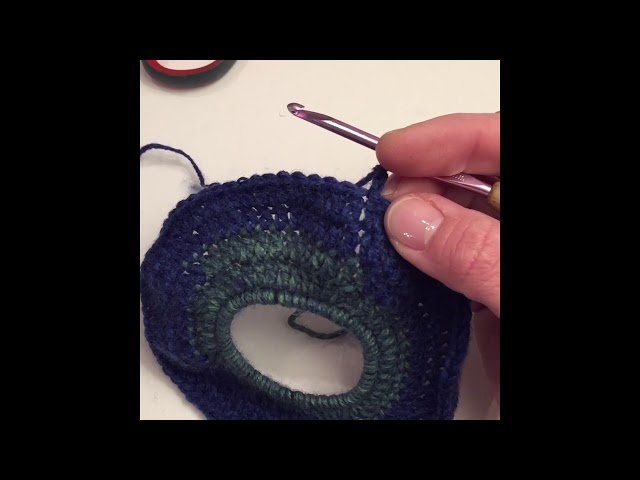 Still working our increases then we finally get to working the length of the hat. 88 stitches per row until you get the length hat you need. Mine ended up to be 6 inches total before adding the brim. Adjust size to your liking. Does not necessarily need to be 6 inches but this size DOES fit most people. This is the size I make 90 percent of the time.
Messy Bun Beanie Tutorial Continued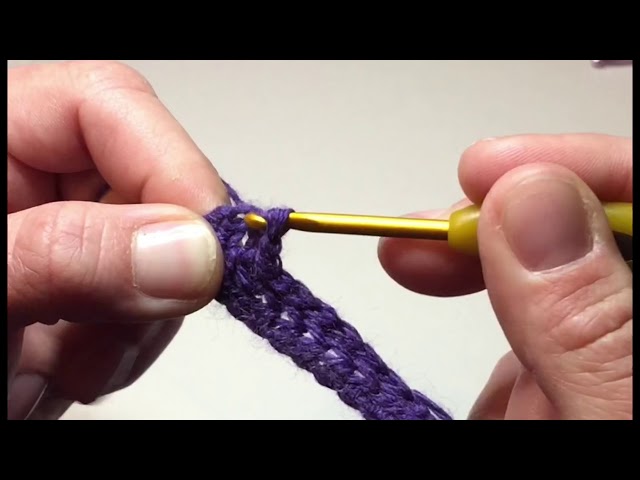 Hook switch from 4mm to 3.5mm to make the brim nice and tight between stitches to keep the ears warm. Shows how to start the brim from the hat. No cutting of the yarn, just continuing on but in an outward (away from hat), then back inward (toward hat then connecting brim to hat with slip stitches) working pattern. Shows how to start working your rows.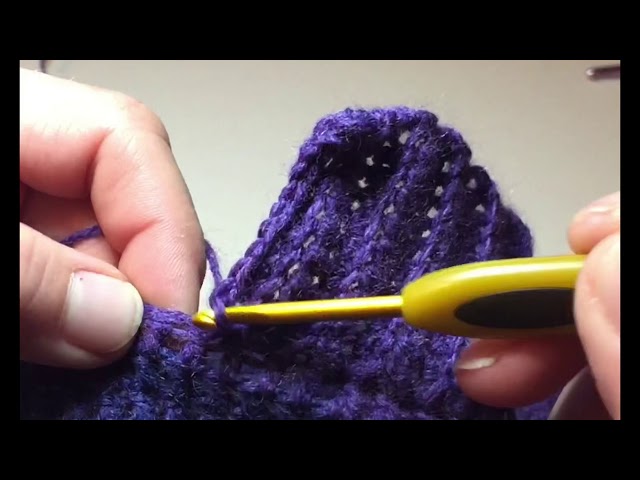 Continuing on with the brim until we go all the way around the bottom of the hat and back around to where we started. Then I show you how to connect it together. Weave, weave and weave your ends in until you can not weave anymore of your tail to make sure your hat will NEVER come apart!! Do not cut corners or you could end up with a catastrophe! Take the time now to avoid bad things later on. You don't ever want to spend all of this time making a piece, just to have it all unravel on you! Take the time and weave those ends baby! Tie off/knot and YOU ARE DONE!
*Finishing step- Blocking, especially if it is for a customer or someone else besides yourself. Take the time to wash and block your pieces so it lays flat and perfect. If it is for a customer REMEMBER to let them know to not over stretch the hole for fear of the hair tie snapping with the washing instructions. I have been wearing my hat almost 4 years now and I have been making these hats for about the same time and I have never snapped mine, nor have I had a customer snap theirs.
How To Use a Niddy Noddy:

How To Wrap Correctly To Make A Skein

&

How To Count Yardage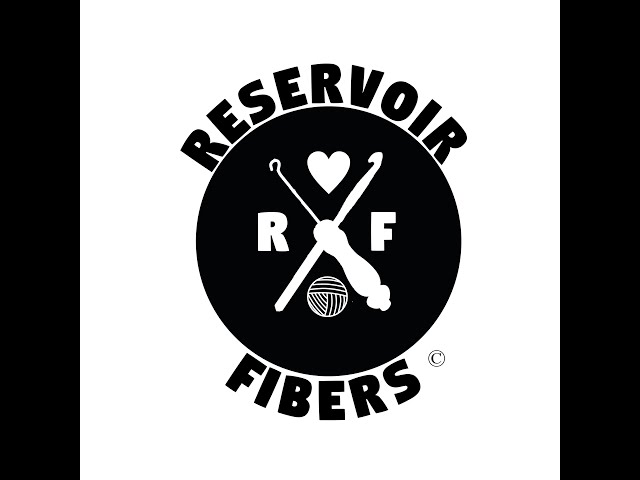 Heavenly Handspinning's

NEW Scotch Tension"Arrow"

Electric Spinning Wheel

Tutorial/Demo/Assembly/Review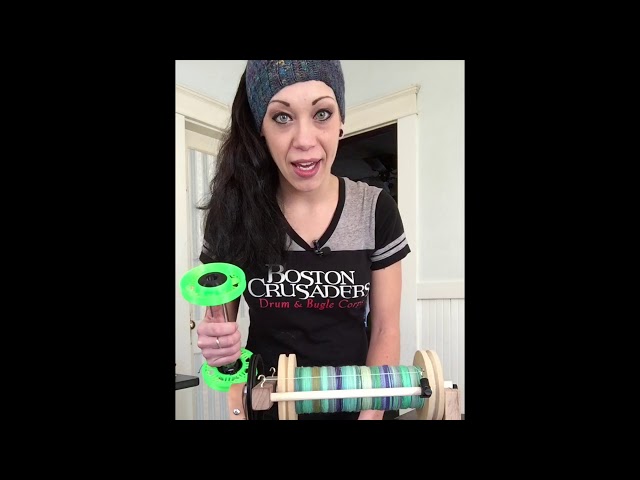 Intro/ Review
Explaining the why's and why I picked this electric spinner, what I think of it and what comes with the full package for $429+ free shipping. You can find Heavenly Handspinning on Etsy. They have stellar reviews which led me to this purchase and I couldn't be happier! for more info watch the video!
Remember to LIKE and SUBSCRIBE to be notified of all of our NEW CONTENT so you don't miss out on the fun!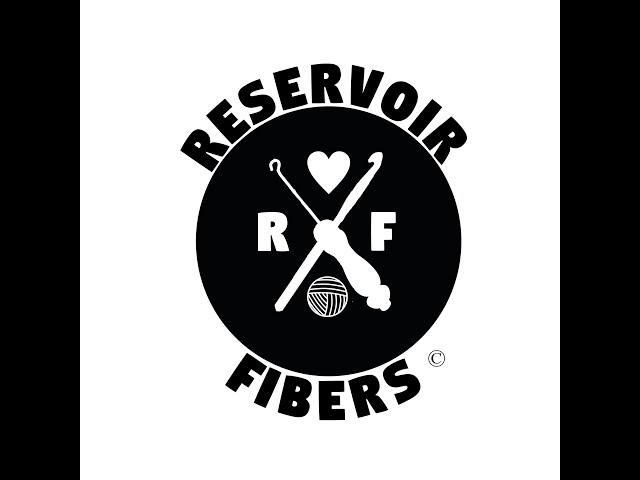 Assembly/ Demo/ Outro
Explaining how to assemble "The Arrow" and a quick demo showing how to use the hand controller and to show the different speeds you can spin at ( from slow to super duper fast). Again, if you liked this video remember to LIKE and SUBSCRIBE to our YouTube channel to be notified of NEW CONTENT we post! Don't miss out on the fun! go to YouTube to read the full description of the videos. Links for this wheel in the comment section at the bottom of the page(on YouTube)! Link to our channel is provided on the main page.
ASMR Handspun Yarn on "The Arrow"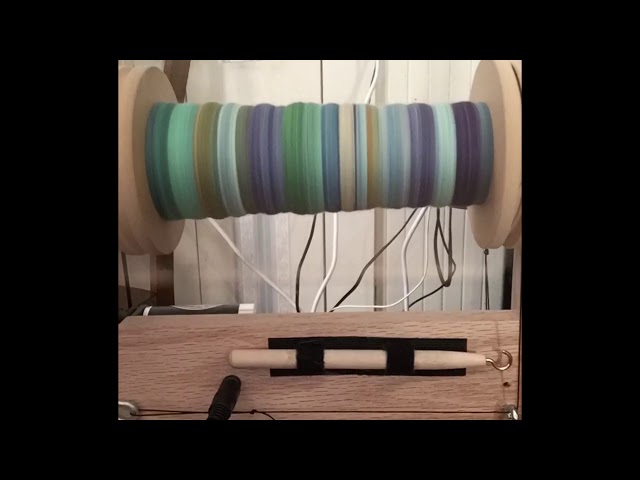 How to Maintain Consistency

When Hand Spinning Yarn Singles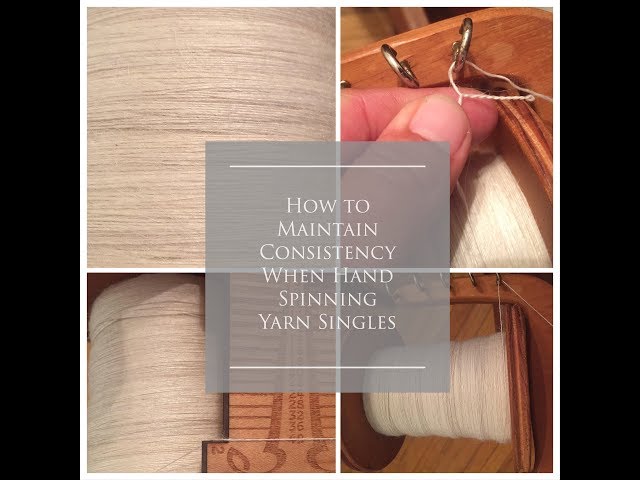 How to Chain Ply Handspun Singles Yarn:

How to start your chain ply on your leader and chain ply your singles.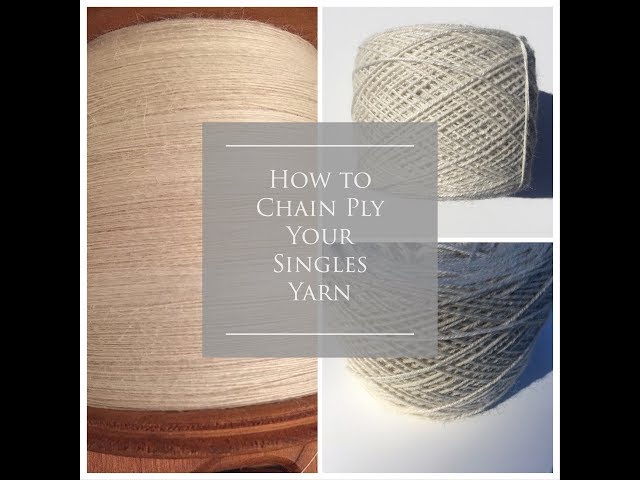 How To Start your Mermaid Scale Gloves

Crocheting the Crocodile Stitch in the Round

Part One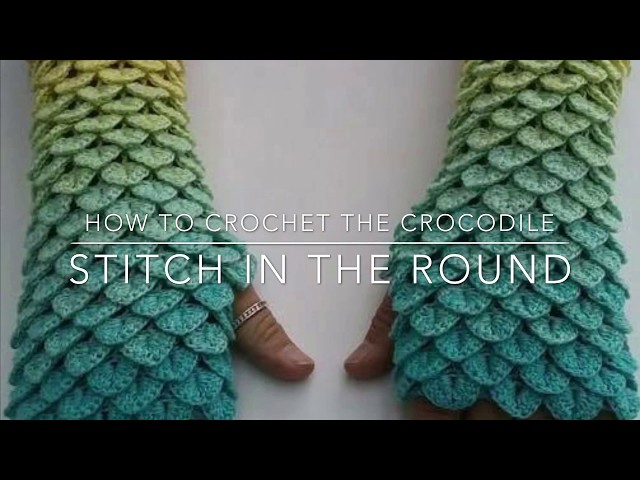 Mermaid Scale Gloves Tutorial Continued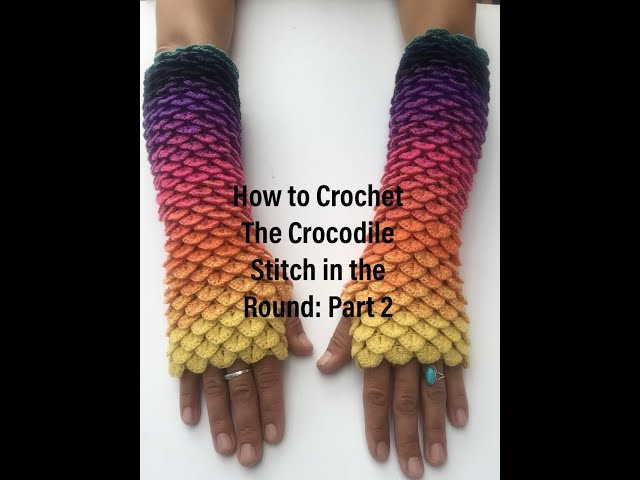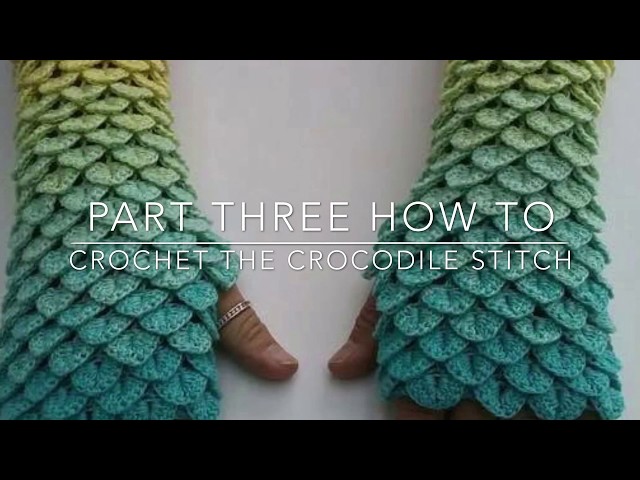 How to Crochet the Crocodile Stitch with a "Hello from me/Intro"

( color changes/how to work stitches when glove is longer)

Part 1 of 3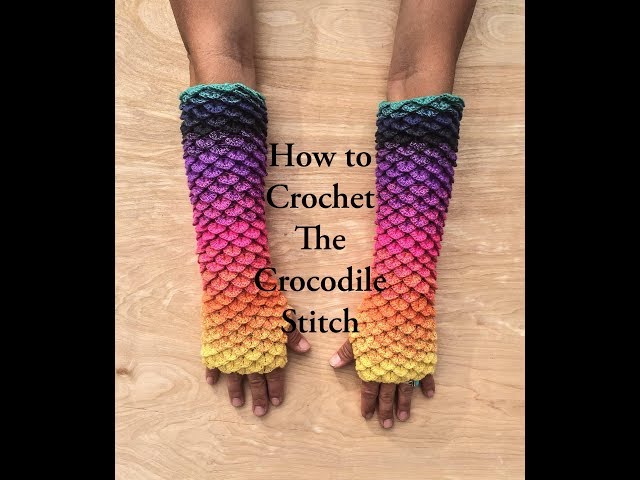 Crocodile Stitch Tutorial: Continued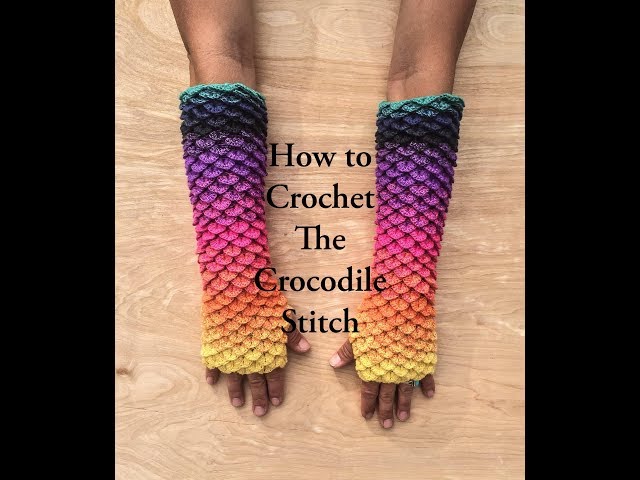 Crocheting the crocodile stitch in the round explained as we go in detail, referring to our " Mermaid Scale Gloves" pattern.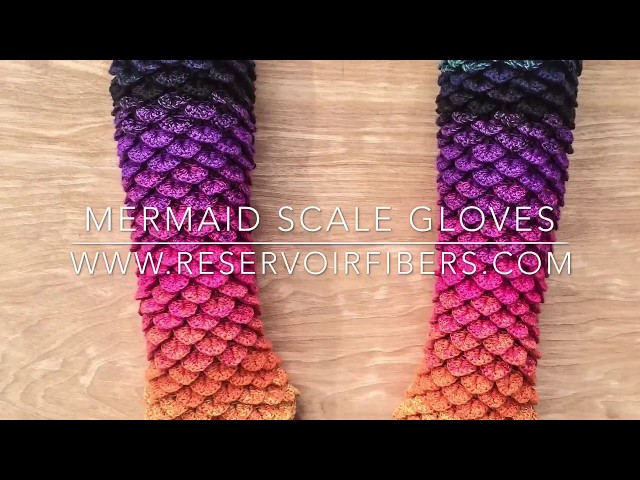 Close up of the hands at work doing the crocodile stitch. Time lapse after we complete a few crocodile stitches and then tie off instructions when you hit the end of your rows for that color change in the cake. Thank you For Watching! Remember to SUBSCRIBE to our YouTube channel for notifications of new videos!
Newest FREE tutorial:

How To Use The Fancy Kitty Mini Bench Picker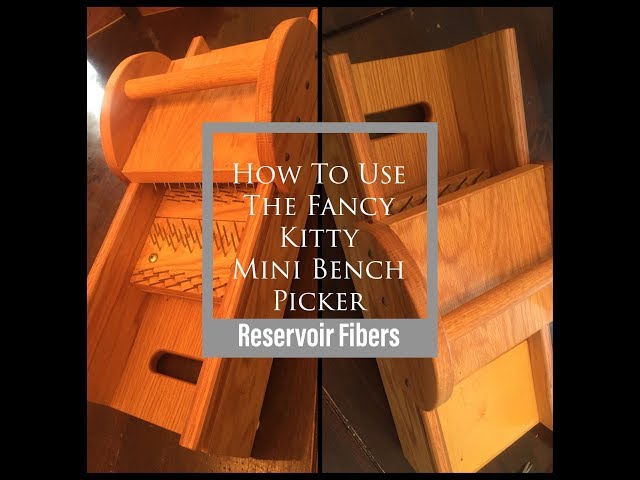 How to use the Fancy Kitty

Mini Bench Picker

PART ONE
How to use your picker. Storage safety, cleaning and maintenance. Part one of two.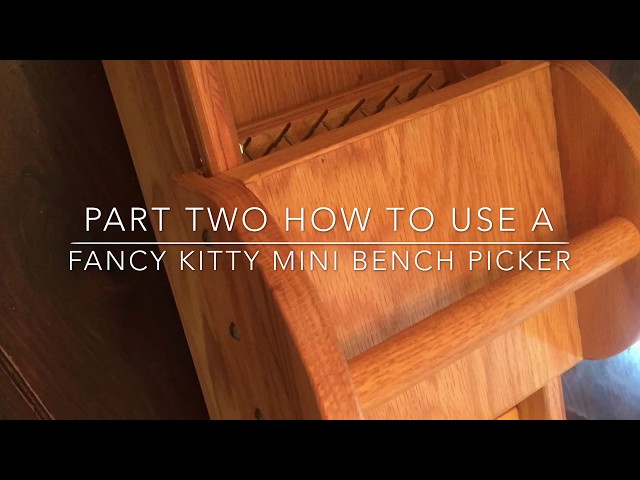 How to use the Fancy Kitty

Mini Bench Picker:

PART TWO
Tutorial continued. How to use your picker with various types of fiber and fleeces. Enjoy!
Layering Colored Wools on Your Drum Carder

to Make Roving: Tutorial

Drum Carder Used: Fancy Kitty Little Tom XL w/ Hand Crank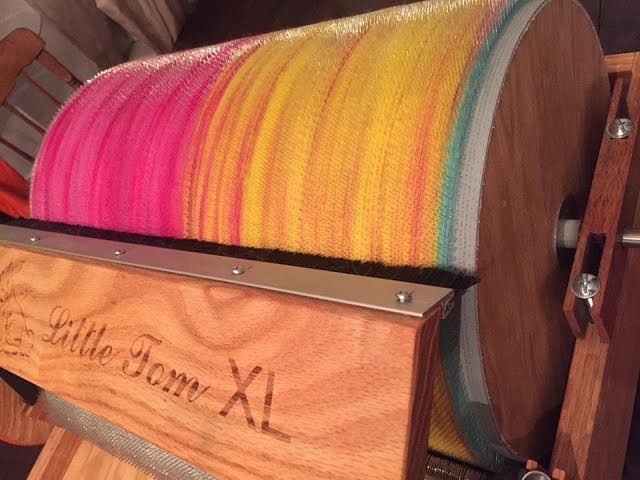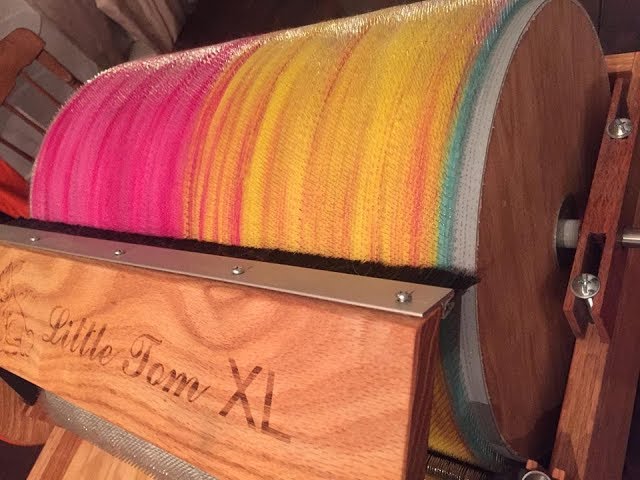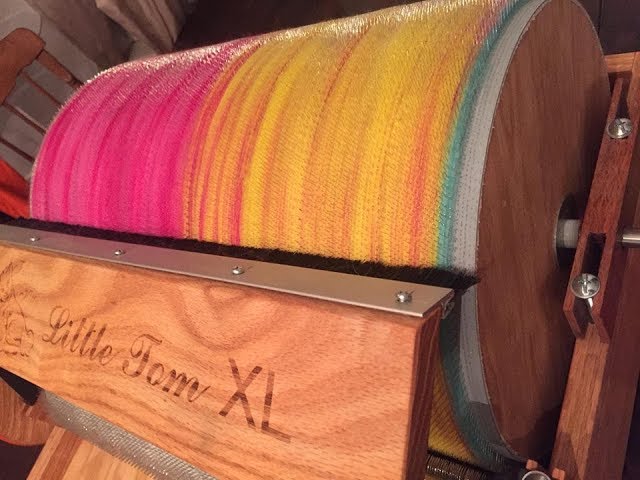 Part 6: Dizzing Continued/ Spun Sample/ End
Thanks so much for watching! A special thank you to Fancy Kitty for their wonderful products including this drum carder: Model- Fancy Kitty Little Tom XL
and a special thank you to Wild Wool Farm and Sherry Tenney's Wholesale Fleece and Fiber! Remember to SUBSCRIBE TO OUR YOUTUBE PAGE!❤ 😁
How to Comb

Raw/Washed Fleece

on a Mounting Pad.

This video is also an ASMR video for some, which means it can provide a satisfying tingling sensation within you. This video is done in the first person prespective so you almost feel like it's you doing the combing! ASMR triggers are auditory and visual in this video. You can use this video just to relax and also as a tutorial on how to comb raw, washed fleece.

Fleece: Pure Bred, Award Winning, 100% white Rambouillet from Ranching Tradition Fiber. You can find them on Facebook!

Mounting Pad for Fine Valkyrie Combs made by Me! I will be making more to sell. If you would like one for yourself sooner than they are up for sale please contact me and I will make you one.




The whiteness of this fleece would not be possible without Unicorn Clean Products! To scour the fleece I used Unicorn Power scour and in the final rinse cycle I used their Fiber rinse and their products speak for themselves. LOOK at how WHITE and FLUFFY that fiber is!




For videos on how to process and scour your raw fleece keep scrolling for more how to videos!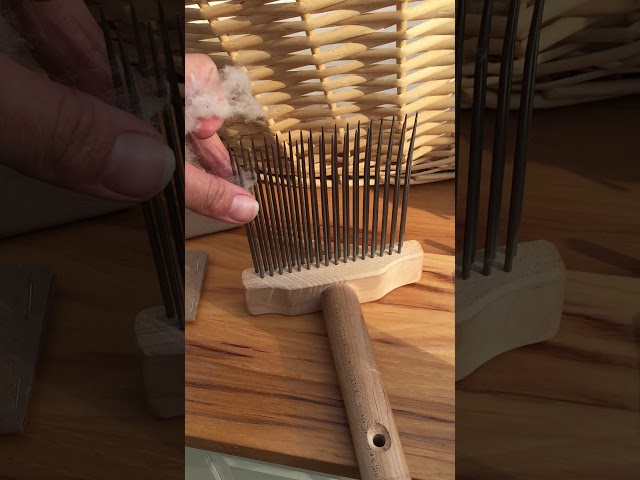 How To Scour Your Raw Fleece Series

How to Prep a Fleece for Scouring
How to Prep a Fleece for Scouring: Time Lapse
Flicking really matted and stuck together ends just a tad to make washing easier. If ends aren't gunked up then you do not need to flick them. I just prefer to get it a little less clumped together so it is easier for the power scour to penetrate.
How to Scour Your Fleece Series:

Prepping Your Fleece and Filling Your Mesh Bags

&

First Scouring Wash Time Lapse

(I found better bags to wash in, new tutorial coming soon!)
How to Fill Your Mesh Bags Explained
How To Scour Your Fleece Series: Second and Third Scouring Washes

&

Final Rinse with Unicorn Fiber Rinse
Second Scouring Wash/Spin
REMEMBER WHEN WASHING DO NOT AGITATE YOUR FLEECE TOO MUCH AS IT CAN CAUSE FELTING. ESPECIALLY ON FINE FLEECES LIKE THIS ONE.
Third Scouring Wash with Unicorn Power Scour
How to Scour Your Fleece: Rinse Cycle with Unicorn Fiber Rinse in Lukewarm Bath time Lapse

*You do not rinse out the fiber rinse after you use it in the last rinse bath. Once your water is spun out you can lay it out to dry and you're done!
How to Make Roving on a Drum Carder
Tutorial on how to hand pull your own roving off of your drum carder with a diz.




TIPS: When pulling your fiber off remember your staple length. If you pull too much, your roving will break and you will not have a continuous strand of roving. Here I used merino, so I was drafting/pulling out between two and three inches, then pushing my diz down the fiber toward the carder.




This is a great way to make your own colors and blends of roving. Find us on Facebook for more live feeds. I will be doing an instructional video on just how to make this rainbow roving in the near future. More tutorials are coming so keep an eye out, stay tuned and have fun my fiber friends! I hope this tutorial helps you!




Drum Carder: Fancy Kitty Little Tom XL

Merino wool: 16 Micron Fine Merino Wool from Wild Wool Farm

0

/