Shopping Cart
Your Cart is Empty
Thank you for your business!
You should be receiving an order confirmation from Paypal shortly.
Exit Shopping Cart
"A Quality piece, deserves quality yarn!!"-The​ Fiber Alchemist
Is to provide YOU with only the most OUTSTANDING fibers, yarns, crocheted apparel and accessories. We are bringing crochet and fiber art, back into the modern day with enthusiasm, passion and love!
*Now serving the continental United States*
If you are overseas, or in an adjacent country (i.e. Canada/Mexico etc), please feel free to contact us with any inquiries on any of the products seen here! Willing to ship anywhere at buyer's expense. Normal tax, shipping and handling fees apply.
We are not taking orders right now, but will be re-opening very soon! Keep an eye out for dyed rovings and yarns! Coming very soon!
If you want to support us and help us grow please donate! If I can raise the money I need to raise, we will be opening the American Branch of "LittleFavorites By Rea". To do that, I need to raise the money for all of the yarn cones, equipment and licensing.
Yarn Boxes our NEWEST MAKE and one of our BIGGEST SELLERS!
Want a safe place to keep your yarn? Want to also be able to work with your yarn while it is in that safe place? Introducing our newest creations: YARN BOXES!!
Made from 100% recycled and up-cycled materials! Help save the planet, while also keeping your yarn safe and secure under a lidded box!
Each one is unique and one of a kind, as they are made from fabric scraps and swatches. Boxes are upcycled cigar boxes made of nice, sturdy wood.
Prices Vary with size of box
We have everything from small to extra large so far.
Follow us on Facebook and Instagram @Reservoir Fibers if you want to keep up with our yarn boxes. We post them up and they sell out within minutes. We have not posted them on the website because shipping has varied from person to person so much that I would like to keep shipping costs as low as possible for customers. I will post a few on here for convenience though, when we have more! The yarn box in the video has sold and we have officially SOLD OUT for the time being until we get more.. We will have more as soon as possible. Thanks for your support guys! I can not believe how quickly these sold out!
"The Alia Dress"

Taking Custom Orders NOW!

Pattern in the Future!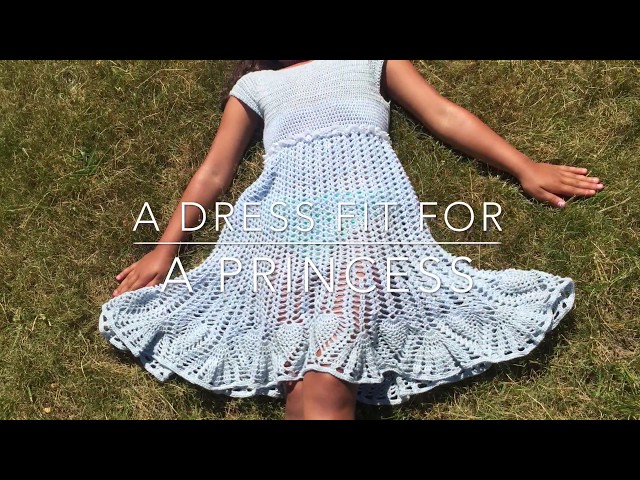 Video of Adding Colored Roving Onto Drum Carder Time Lapsed

(Adding yellow layer over pink layer)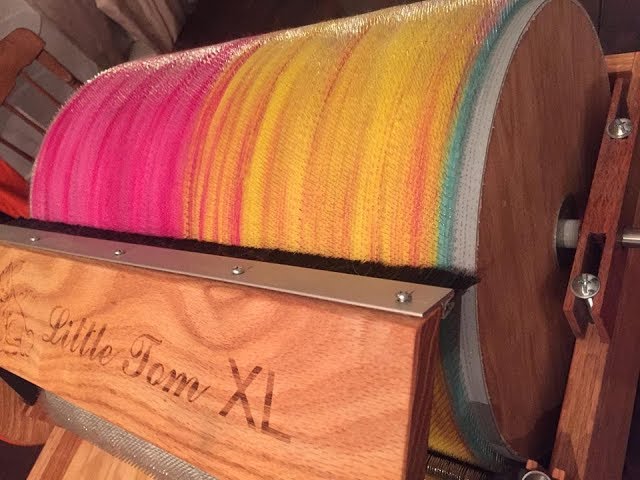 These shawls are so versatile they can be worn YEAR ROUND! There are so many different ways this shawl can be worn! As you can see above, it's everything from a regular triangular shawl/wrap, to a swimsuit cover-up/dress in the summer, to a scarf in the cooler months.
If you're looking for a diverse piece for your wardrobe, you have found it. It's a little bit funky and fun, yet chic and sexy at the same time. Handmade/crocheted lace CAN NOT be duplicated by machines. This is a piece you can only find HANDMADE.
Bringing our favorite gradient yarns to America! These gorgeous cakes travelled all the way from Germany, and are now ready for your purchasing pleasure!
One of a kind colorways only available at LittleFavorites By Rea,
NOW AVAILABLE HERE at Reservoir Fibers!
*Click the logo above to be redirected to the "LittleFavorites By Rea" Facebook page.
"Crocheted clothing isn't just for Grandma, crochet can be sexy too!"

A look at the things we've sold
What our customers are saying
I would highly recommend this business because they only put the highest quality out their front door, I always feel like I get more than what I pay for, I will be coming back for more!
I have multiple allergies but still want to purchase some luxurious fiber to make something for myself. Lindsey has taken the time to spin me up samples of her smoothest blends so I can test them out before she hand spins and hand dyes a large custom order for me!
The careful meticulous tiny stitching in everything created, both pattern wise and finished item wise, is stunning and of the highest quality.
Amazing talent here. She spins the most gorgeous fibers with stunning color combinations, and on top of that, is one of the nicest people you'll ever meet. Her passion for this business is inspiring!
/